THEATRE MAKER
•

DIRECTOR

•

CULTURAL PRODUCER
MY WORK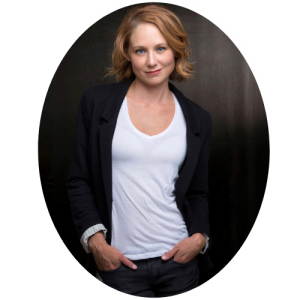 Shanara Gabrielle is a theatre artist with a focus on gutsy, inventive, and engaging experiences for all audiences. As a director, actor, and leader, Shanara is inspired to shape the future of arts institutions and artistic practice as essentials of civic life. Driven by stories of justice and tales of imagination, she is interested in creating new work and reimagining traditional texts with artists of courage and depth. With the skills to lead and curiosity to grow, Shanara has the charisma, drive, and vision to make things happen.
Shanara brings professionalism, impeccable training, and an open spirit to every job she takes on. She is proudly from Iowa and makes a mean bowl of popcorn, can whip up a delicious meal from an empty cabinet, and since she's an aerialist, she can probably climb a rope faster than you can. Though she loves her work, when she's not in the rehearsal room or in the theatre, look for her to be road tripping with her family or spending time in the sunshine. 
Click here for Shanara's Artistic Statement and Manifesto.
Shanara Gabrielle is the Artistic Producer of Working In DC, a celebration of the working class, the dignity of labor, and the lives of workers in America. Find...
ARTISTIC PRINCIPLES: excellence, intentionality, complexity, rigor, theatricality.
PERSONAL PRINCIPLES: truth, conflict-positivity, heterogeneity, activism, abundance.
LEADERSHIP PRINCIPLES: bravery, anti-bias, justice, transparency, progressivism.
How to find me:
If I'm not making stuff, look to find me road-tripping with family or spending time in the sunshine. I love to connect on social media, so find me there!
For acting work, please reach out to my agent in the appropriate region, via Actors Access.
To collaborate, feel free to reach out to via email: shanaragabrielle@gmail.com or use the contact form!
Social Links