THEATRE MAKER
•

DIRECTOR

•

CULTURAL PRODUCER
MY WORK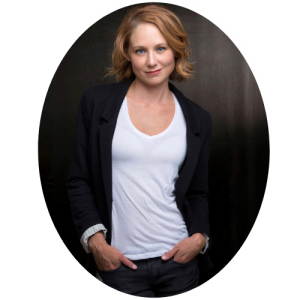 Shanara Gabrielle is a theatre artist with a focus on gutsy, inventive, and engaging experiences for all audiences. As a director, actor, and leader, Shanara is inspired to shape the future of arts institutions and artistic practice as essentials of civic life. Driven by stories of justice and tales of imagination, she is interested in creating new work and reimagining traditional texts with artists of courage and depth. With the skills to lead and curiosity to grow, Shanara has the charisma, drive, and vision to make things happen.
 Ms. Gabrielle is a recipient of the prestigious Princess Grace Foundation Award in theatre, the Grace LeVine Theatre Award, a Visionary Women in the Arts Nominee, and Alive Magazine named her "Arts Maven of the Year." Shanara's directing work has been nominated for a Critic's Circle Award, and noted as the "Best of the Year". As an actress, Shanara has been nominated and won numerous Helen Hayes, Kevin Kline, and Critic's Circle awards. She has received grants from: TCG, Theatre Washington, Regional Arts Commission, a Write Now Conference, and The Actor's Fund. Shanara is a founding member of TCG's "The Ferguson Moment" and also the founder of A.A.T Ferguson, a non-profit arts and education organization founded in the wake of Michael Brown's murder, which received support from Talib Kweli's Action Coalition, and earned national recognition in Rolling Stone Magazine.
Besides her current position supporting the artistic team at Arena Stage and as the Artistic Producer of WORKING in DC, Shanara has been on the artistic leadership team at the Center of Creative Arts, Great River Shakespeare Festival, Artists-As-Tutors, Sharpfield Films and on the literary script reading team for Kennedy Center ACTF, Solas Nua, and Arena Stage. She is the founding director of Statera Arts DC regional chapter, launched in 2020, focused on mentorship to uplift, amplify, and advance women in the arts. Ms. Gabrielle is a proud adjunct professor at Catholic University of America and University of Maryland.
Shanara brings professionalism, impeccable training, and an open spirit to every job she takes on. She is proudly from Iowa and makes a mean bowl of popcorn, can whip up a delicious meal from an empty cabinet, and since she's an aerialist, she can probably climb a rope faster than you can. Though she loves her work, when she's not in the rehearsal room or in the theatre, look for her to be road tripping with her family or spending time in the sunshine. 
Click here for Shanara's Artistic Statement and Manifesto.
THIRST by Ronán Noone, directed by Shanara Gabrielle With Eugene O'Neill's classic Long Day's Journey into Night as a backdrop, Thirst&nbs...
ARTISTIC PRINCIPLES: excellence, intentionality, complexity, rigor, theatricality.
PERSONAL PRINCIPLES: truth, conflict-positivity, heterogeneity, activism, abundance.
LEADERSHIP PRINCIPLES: bravery, anti-oppression, justice, transparency, progressivism.
How to find me:
If I'm not making stuff, look to find me road-tripping with family or spending time in the sunshine. I love to connect on social media, so find me there!
For acting work, please reach out to my agent in the appropriate region, via Actors Access.
To collaborate, feel free to reach out to via email: shanaragabrielle@gmail.com or use the contact form!
Social Links